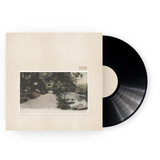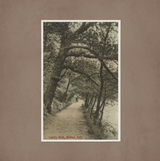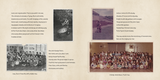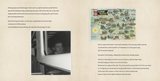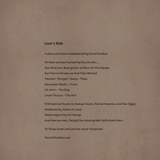 David Boulter
Lover's Walk Limited Edition LP
Lover's Walk is David Boulter's debut release on his own label (The Spoken World) record label. A limited edition of 1,000 black vinyl albums will be available on 180gsm black vinyl only in a poly-lined inner sleeve within a 300gsm sleeve complete with a 20-page booklet printed on 170gsm art paper. Each copy will contain a hand-numbered and signed postcard with digital download code.

-
"Nottingham, born and bred. A city I left when I was 25.
I still have family there. They used to ask if I'd ever go back. I was never completely sure. I found myself thinking of this in 2016. Just as the UK had its referendum and decided to leave the EU. It seemed to put 'would I ever go back' to the front of my mind. I started a list, a love - hate type of thing. Fish and chips, rainy days. The destruction and rejuvenation of a city I recognise less and less. I realised what I really miss are memories. In the same way that my recent 'Yarmouth' LP (released by Clay Pipe Music) was inspired by my early childhood, 'Lover's Walk' is my life in Nottingham. First love. Day trips to Derbyshire, York, Skegness, my first adventures. And a personal tragedy, just a few weeks before I left the country for good. A love lost but still alive. I'll always be from Nottingham."
Tracklisting:
Look Over My Shoulder
And Then We Met
Lover's Walk
Hands Held Across The Table
Matlock Bath
Back On The Estate
The Hospice
This Is Where It Began
The Cherry Blossom Tree
That Look That Smile